Joe & Lynn Boyden
Builder - Owners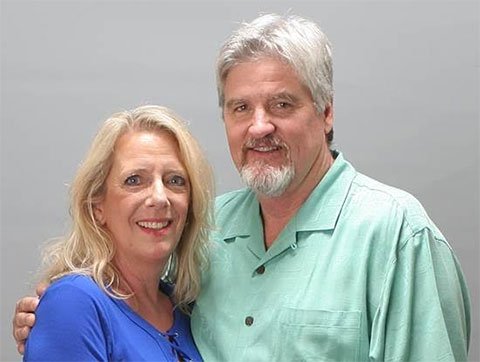 This extraordinary custom homebuilder has been defining and refining his home building skills for more than three decades. Like a finely trained athlete, Joe started from the ground up, working in the field from the age of sixteen.
Still in his teens and younger than most of his employees, Joe built town home developments, erected private greenhouses, and worked as a framer against well-known and well-funded competitors. At the age of 21, he was the "go to" contractor for both simple and complex projects. For example,... a perfectly designed and built spiral staircase? Call Joe. No other builder or carpenter could compete.
Today, Joe has grown his company, Homes by Joe Boyden, into one of New Mexico's premier home designers and builders. Based in Tijeras, New Mexico, twenty miles east of Albuquerque, Joe continues to personally oversee construction from start to finish of nearly 100 homes per year. It's a reflection of his dedication to each and every customer, and a testimony to his commitment to a job well done. As Joe says, "A lot of builders forget to finish. We ARE finishers!"
Homes by Joe Boyden has succeeded in building beautiful homes and lasting relationships over the years because of the philosophy embraced by Joe Boyden and his team, that because all families are unique, with different needs and personalities, every home should reflect that individuality inside and out ... today, tomorrow and for years to come.
Clients are offered a wide array of choices when it comes to customizing home plans. Common modifications include the enlargement of master suites, the addition of covered patios, window or door relocation and additional fireplaces. "Flexibility is the name of the game when designing and building," says Joe.
Lynn has been the hub around which Boyden Enterprises have rotated for over thirty years. Her refined sense of style has touched every home Joe has built, and her pride in their accomplishments is tangible. From accounting, to real estate, to design and production, Lynn Boyden keeps us all inspired.